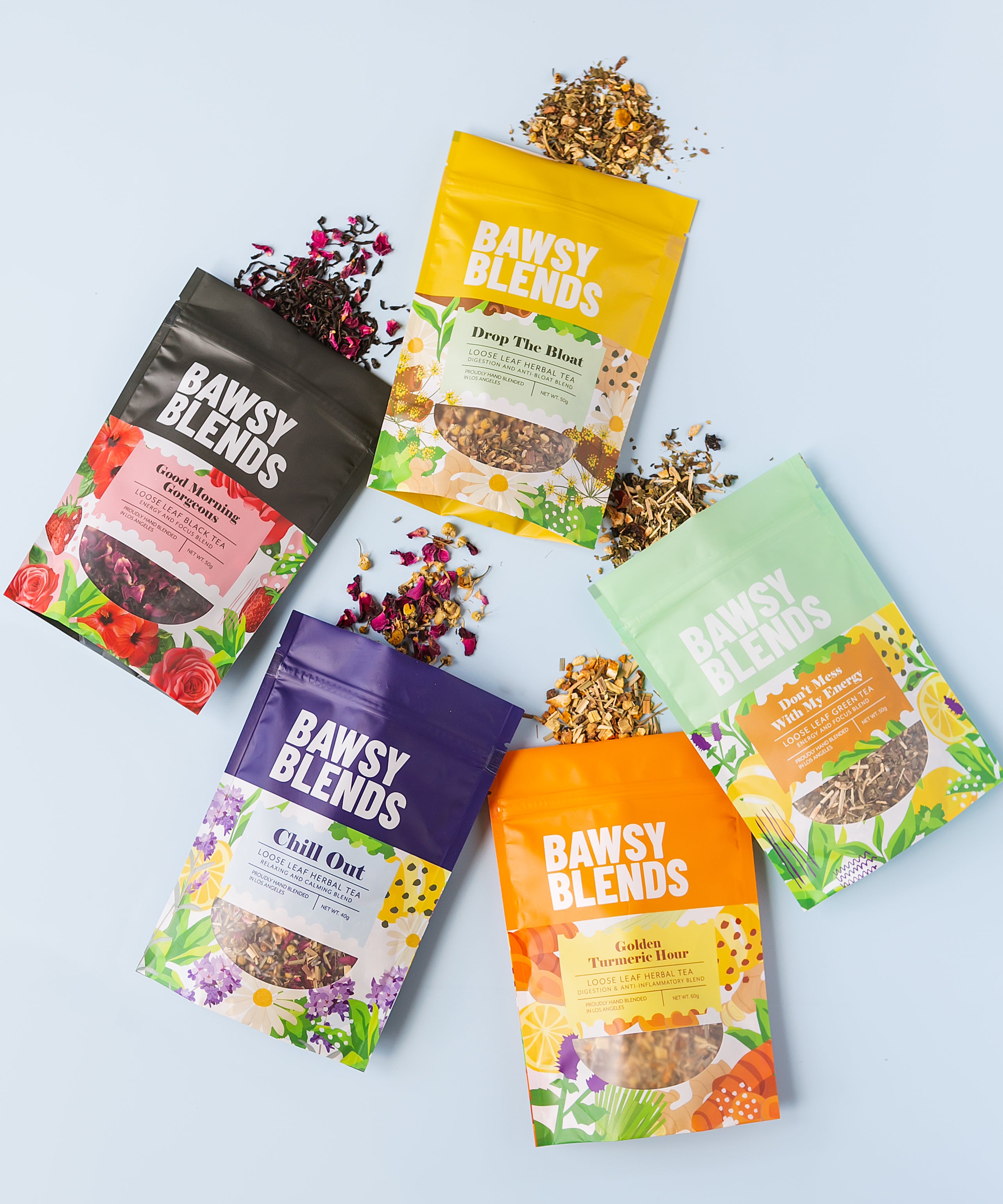 We Are Bawsy Blends
Inspired by the teachings of Ayurveda, Chinese Medicine and the powerful benefits of herbs - Bawsy Blends was born. We set out on a mission to create functional blends that support your everyday lifestyle. Whether you need something to calm your nerves, assist with sleep, give you a sustainable energy boost or help with an upset tummy, we've got you!

Our mission is simple - spread knowledge, inspire wellness and create a healthier communiTEA through the use of natural wellness alternatives.

To us, being Bawsy is all about being the best version of yourself for YOURSELF, not for anyone else. We believe that starts with a healthy mind and body.

Time to get Bawsy!

Bawsy Blends is a woman-founded and led wellness company based in Los Angeles, California.
Our Products
We are relentless about creating blends that make you feel good inside and out. All our blends are made with unadultered, high-quality, all-natural and organic ingredients to nourish your body and mind. No BS. Transparency is everything! The things you put into your body are important.
Our Sourcing
We are proud to partner with a single family tea farm located in Kagoshima, Japan to source our Premium Single Origin Ceremonial Grade Matcha products. Our full leaf teas and botanicals are sourced from small family farms in the U.S. and locally based suppliers who directly source only the highest products from around the world. Organic Certification is the cornerstone of our commitment to quality - our suppliers hold USDA organic and/or Oregon Tilth Certified Organic (OTCO) certifications.